Grade A driving instruction
Patient, friendly and tailored driving instruction from a grade A Approved Driving Instructor.
Theory Test Pro
Free theory training with Theory Test Pro doubling your chance of passing your theory first time. Click here to find out more
Pass Plus
Pass Pluss registered instructor. A six hour course that develops new drivers skills in more challenging driving conditions. Click here to find out more
Block booking discount
We can offer a block booking discount for 10 hours. These are day time lessons only and payment is taken at the time of booking.
Free learning handouts
Pupils can track their achievements with progress records and can accelerate their learning with free revision handouts.
DAY TIME LESSONS

£

25

1 hour

Tailored tuition
Free pick up
Free drop off
Theory test support
Free lesson handouts
Grade A Approved Driving Instructor
WEEKEND LESSONS

£

27

1 hour

Tailored tuition
Free pick up
Free drop off
Theory test support
Free Lesson handouts
Grade A Approved Driving Instructor
EVENING LESSONS

£

30

1 hour

Tailored tuition
Free pick up
Free drop off
Theory test support
Free Lesson handouts
Grade A Approved Driving Instructor
BLOCK BOOKINGS

£

240

10 hours

Tailored tuition
Free pick up
Free drop off
Theory test support
Free Lesson handouts
Grade A Approved Driving Instructor
LEARN TO DRIVE IN YOUR OWN CAR
After initial lessons in a dual control car you may wish to practice or have lessons in your own car. Check out some of the great deals on short-term driver insurance at Collingwood learners insurance.
Jenny's Driving School is also pleased to offer a discount on learner driver insurance when you book lessons. Please ask about our discount code.

GRADE A DRIVING INSTRUCTOR
Learner drivers that use Theory Test Pro are twice as likely to pass the theory test on their first attempt. 82% vs the national first time pass rate of 41%. Track your progress, we show you how well you're doing and in which topics so you know what you need to revise.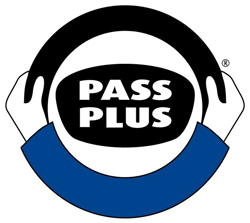 After you have passed your test take your driving further with a Pass Plus course.
Pass Plus Course
The Pass Plus is a practical training course that takes a minimum of 6 hours and is designed by the Driver and Vehicle Licensing Agency to improve anticipation and awareness in your driving and ultimately reduce accidents for new drivers. Only registered instructors can give the Pass Plus course. There is no test or exam but when the instructor is satisfied you have successfully completed the course you will be issued with a certificate of completion
Course Structure
Town and city driving
Night driving
All weather driving
Motorway driving
Out of town and country roads
Dual carriageways
Your Pass Plus Course
The Town or City driving can be tailored to your individual needs, for example if you wish to gain experience in a particular location we can alter the route to suit you.
The cost of the course is £130 and can be taken in the istructors or your own vehicle. Please contact us for more information and availability for this course.
Jenny is a brilliant instructor! She's always professional and so patient. She helped me pass my practical test first time, thank you Jenny! Would definitely recommend Jenny as an instructor

Jennifer Keane – 21 March 2017

I passed with Jenny about 7 years ago, Fantastic instructor, knows how to put you at ease, can build your confidence by taking it at a pace that suits you, is very understanding and patient, I recommend Jenny to everyone as I think she's the best of the best!! Wouldn't learn with anyone else!!

Kate Wareham – 28 December 2015

Jenny is the perfect driving instructor, relaxed, friendly and very thorough which helped me to feel more relaxed and confident on my test and for future driving. Thank you so much for helping me pass first time. 🙂

Niki Lumley – 19 April 2017

Really great and professional driving instructor! She can teach and make you laugh at the same time! Really patient, even with me. I believe driving with me was a challenge, but thanks to you I've passed my test today Jenny! Will recommend to my friends!

Bart Talaśka – 23 September 2016

Amazing teacher kind and funny would recommend her and I had a first time pass.

Lordd Martyn Wills – 20 July 2016

Cant recommend Enough!! I passed first time with jenny she's amazing!

Kirsty Hinkins – 29 December 2015

Passed both theory and test first time! Great teacher

Amelia Carvell – 1 March 2017

Fantastic teacher. I haven't driven since passing my test a long time ago and Jenny's been building my confidence and skills. Highly recommended.

Ruth Smith – 30 January 2016
IMPORTANT THINGS TO CONSIDER BEFORE CONTACTING US
Jenny's Driving School covers an area of 20 minutes drive outside Yeovil. At the present time unfortunately we can not cover outside this radius. Most lessons are booked on a regular weekly basis and if a pupil has to change their time or day every effort is made to accommodate this. However it is not always possible due to demand
51 Sparrow Road, Yeovil, Somerset BA21 4BX

m: 07902 569835  t: 01935 410782

iamjenniferg@gmail.com
PLEASE CONTACT US WITH ANY QUESTIONS
If enquiring about availability please give as much detail as possible including when you would like the lessons to take place and where you would need to be collected. Please bear in mind we only cover a 20 minute radius from Yeovil.